Raymarine - SERVICE
Raymarine Greece
Details

Take A New Tack With Tomorrow's Sailing Technology
Hardware and software refinements are making sailors safer, better informed, and more confident in their decisions than ever, writes Greg Wells, UK Sales Account Manager, Raymarine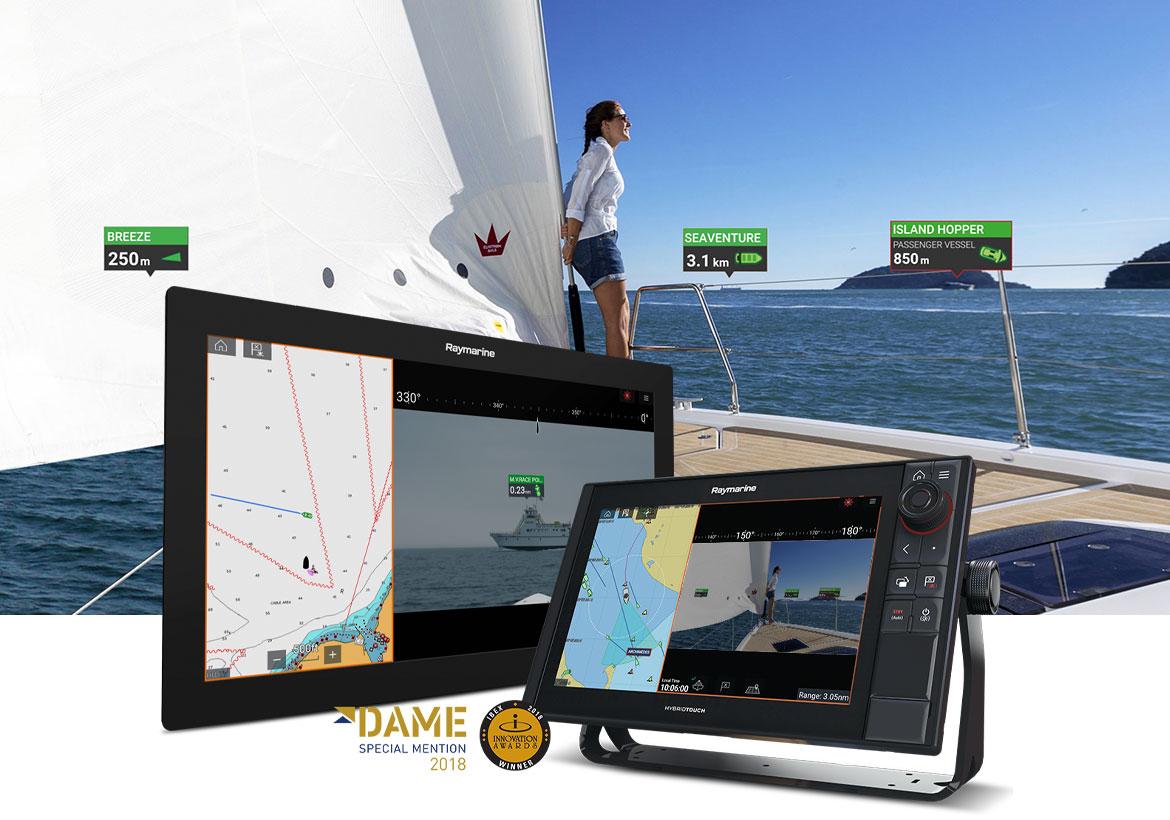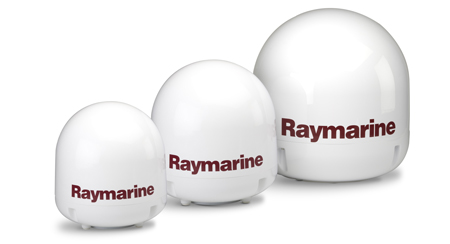 Raymarine Service Greece
Για περισσότερες πληροφορίες η τεχνική υποστήριξη για Raymarine SAT TV   επικοινωνήστε με το τεχνικό  μας τμήμα στα τηλεφώνα   0030 6944 813 947
Better Technology - Better Reception
Unique Wide Range Search (WRS) technology means Raymarine's antennas can identify and acquire satellite signals as quickly as possible. When you've got a fix on the satellite signal you want, the tracking algorithms will help ensure you keep it. They're built to cope with tough conditions too.
Dynamic Beam Tilting (DBT) continuously measures, and compensates for your vessel's heading, pitch and roll - keeping your antenna locked on a satellite for a clear picture, whatever the weather or waves are doing.
Choosing your STV Model
Raymarine 33STV: Ultra Compact for Smaller Vessels
The perfect choice for small power and sailboat owners from 6 - 7.6 metres (20' - 25') looking to experience the best in on-board entertainment.
Raymarine 37STV: Compact and light-weight
The space saving Raymarine 37STV system is designed for vessels between 7.6 - 10.7 metres (25' - 35'). At just 37 cm (14.5") diameter, this antenna is perfect for tight locations.
Raymarine 45STV: Multiple satellite receiver capabilities
A great blend of size and performance, the Raymarine 45STV makes satellite television at sea a reality for owners of 10.7 - 15 metres (35' - 50') vessels.
Raymarine 60STV: The high performance choice
The Raymarine 60STV extends satellite coverage with enhanced satellite tracking in regions prone to weaker satellite signals. The Raymarine 60STV offers all the advantages of the Raymarine 45STV, plus a few more. Automated Skew Control ensures maximum signal strength while under way by optimising the LNB skew position.
Extra Features in the Raymarine 60STV model
Enhanced signal reception and improved antenna gain for better performance.
Wide elevation angles to maintain satellite fix.
Automatic LNB skew control.
 

Raymarine 33STV - 33cm Satellite TV System for Europe

33STV - 33cm Satellite TV System for Europe. The perfect choice for small power and sailboat owners from 6 - 7.6 metres (20' - 25') looking to experience the best in on-board entertainment.

 

Raymarine 37STV - 37cm Satellite TV System for Europe

37STV - 37cm Satellite TV System for Europe. The space saving Raymarine 37 STV system is designed for vessels between 7.6 - 10.7 metres (25' - 35'). At just 37 cm (14.5") diameter, this antenna is perfect for tight locations.

 

Raymarine 45STV - 45cm Satellite TV Antenna System for Europe

45STV - 45cm Satellite TV Antenna System for Europe. A great blend of size and performance, the Raymarine STV45 makes satellite television at sea a reality for owners of 10.7 - 15 metres (35' - 50') vessels.

 

Raymarine 60STV - 60cm Satellite TV Antenna System for Europe, Middle

60STV - 60cm Satellite TV Antenna System for Europe, Middle East. The Raymarine 60STV extends satellite coverage with enhanced satellite tracking in regions prone to weaker satellite signals. The Raymarine 60STV offers all the advantages of the Raymarine 45STV, plus a few more. Automated Ske...

 
 

Antenna Control Unit

Provides power to the antenna.
Displays antenna status.
Contains diagnostic indicators.
Enables manual satellite selection.
Connects to PC for easy upgrades.

The antenna control comes as standard as part of the Satellite TV System.

 

Satellite TV Coverage

The Raymarine Satellite Television Antenna Systems can track a variety of DVB compatible and DSS (DirecTV) satellites.

To receive a satellite television service you will need to subscribe to the service from the relevant service provider.

         

 

Για περισσότερες πληροφορίες η τεχνική υποστήριξη  επικοινωνήστε με το τεχνικό  μας τμήμα στα τηλεφώνα   0030 6944 813 947

&  0030 210 4610681